The Young Political Leadership School Africa Cohort 10 officially opened today, August 21, 2023 in Monrovia, Liberia and held under the theme: "Promoting Youth and Women's Participation in Political and Democratic Spaces".
The opening session was wonderful and graced by over 100 persons comprising high-profile guests, facilitators, YPLS Cohort 10 fellows, and YPLS alumni.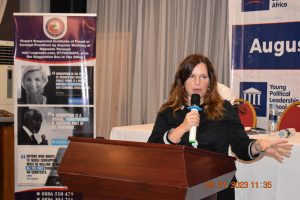 Dignitaries present at the opening ceremony included the Swedish Ambassador to Liberia and Sierra Leone, His Excellency Urban Sjostrom, Her Excellency Josephine Nkrumah, ECOWAS Ambassador to Liberia, Ms. Comfort Lamptey, Resident Representative UN Women, Liberia, Hon. Kate Thompson, Deputy Head of Mission, United Kingdom, Liberia, Her Excellency Laurent Delahousse, Ambassador, Head Delegation, European Union in Liberia.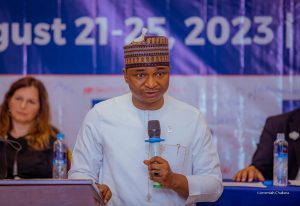 Ms. Alphia Faith Kemokai, the Program Manager of YPLS Africa delivered the opening remarks, while a special remarks on behalf of the Board of Directors of Naymote was made by Ms. Omolara T. Balogun, she's a board member and head the Policy Influencing and Advocacy unit of West Africa Civil Society Institute (WACSI) in Accra, Ghana.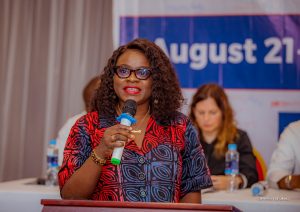 The presence of such esteemed dignitaries added an air of importance and significance to the opening session. Their attendance not only demonstrated their support for the Young Political Leadership School (YPLS) but also highlighted the global recognition and impact of this program.
As the Swedish Ambassad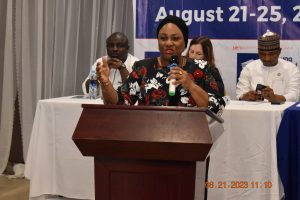 or to Liberia and Sierra Leone, His Excellency Urban Sjostrom's presence emphasized the international cooperation and partnership that YPLS fosters. His commitment to promoting youth leadership and political engagement was evident in his attendance at this event.
The YPLS is truly an awesome program impacting the lives of young people across Africa.
Embassy of Sweden in MonroviaNAYMOTE-LiberiaUNDP LiberiaU.S. Embassy Monrovia, LiberiaUN Women LiberiaWest Africa Civil Society Institute (WACSI)USAID/LiberiaYoung Political Leadership School Africa