---
Our institution NAYMOTE-Liberia with funding from UNDP Liberia has began the rollout of its project "Advancing Civic Engagement on Benefits and Support for LGA 2018" with a townhall meeting on the Local Government Act being at the Bong County Women Center in Gbarnga, Bong County.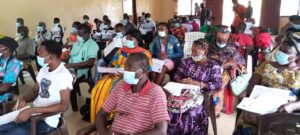 Cross section of citizens including Hon. Esther Walker, Superintendent, Bong County, Project Management Committee, District Commissioners, chiefs, women and youth leaders, etc. are participating and learning about the LGA, benefits the law bring to Liberians, power and authority of the local government, the county council and structure at the county and district levels.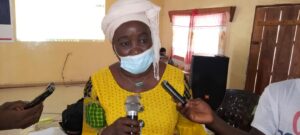 Hon. Esther Walker, Superintendent, Bong County made special statement at the opening session and Hon. Washington Bonnah, District Commissioner, Jorquelleh welcomed participants.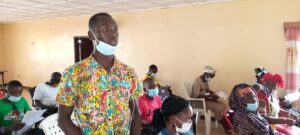 The townhall meeting is truly deepening citizens understanding of the Local Government Act 2018 and inspiring them to lead or drive the decentralization change process.